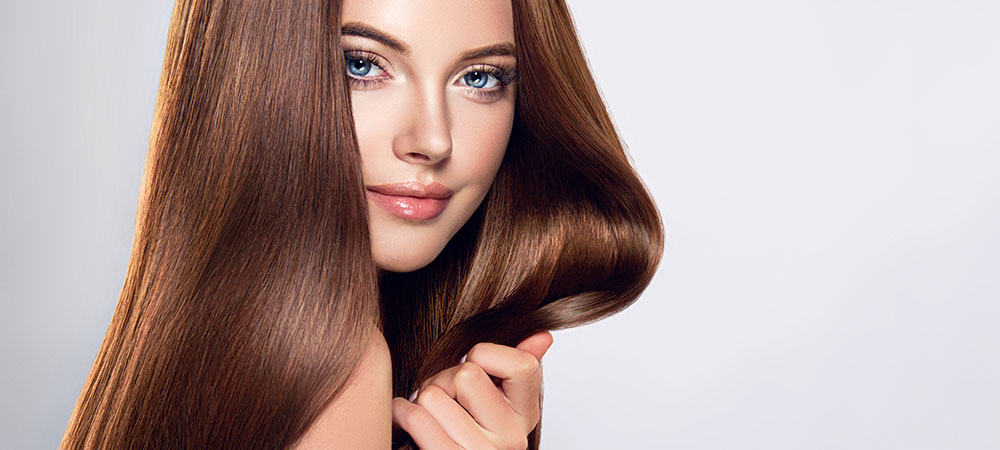 All of us dream of having smooth, silky, and manageable hair, especially women. Seeing popular celebrities flaunt their "fresh from the salon" look can make you envious with their hair at some point. But achieving star-quality hair is now possible to achieve. A Brazilian blowout salon can help make your hair as shiny and stylish than before.
Perhaps you have already heard about a Brazilian Blowout. It has become a popular hair treatment over the past years. Back then, women go to a permanent hair straightening salon to achieve stick-straight and shiny hair. Nowadays, more and more women simply want their hair more manageable and smooth.
Hair rebonding is still popular today, but more women opt for natural, healthy-looking hair. That is why there are a lot of treatments available for those who do not want their hair to be too straight. If you want to experience a Brazilian blowout, visit a professional and trusted Brazilian keratin salon near you.
What is a Brazilian Blowout?
You may have seen posters and read about it. A Brazilian blowout has transformed countless women's hair by making it shinier, smoother, and frizz-free. It won't make your hair permanently straight unlike hair rebonding.
As the name suggests, this hair treatment traces its origin in Brazil. It uses a keratin formula that makes your hair smooth, shiny and moisturized. Among ingredients included in this treatment formula include acai berry, annatto seeds, and Camu Camu.
It bonds to your hair strands so each strand will be protected against harsh elements. After treatment, you can expect your hair to look healthier than ever. In fact, Brazilian Blowout can work on different hair types. Brazilian Blowout can be a game-changer in the world of hairstyling.
So if you want to have manageable hair but don't want it too stick-straight, you can visit a Brazilian blowout salon near you. However, make sure the salon carries the original Brazilian Blowout treatment. You can find the list of certified Brazilian Blowout treatment salons here.
Can it make my hair straight?
A flat iron will be used on your hair as part of the treatment process. This is not to make your hair permanently straight. Rather, it will help seal the treatment more effectively into your hair. If you prefer to have straight hair, you can visit salons that offer hair straightening such as a Japanese hair straightening salon.
If you have curly hair, using a flat iron along with the treatment can help lessen the hair frizz. But if you want to maintain your hair's natural curl and volume, you should let your stylist know. The more important role of the Brazilian hair treatment is improving your hair's texture and smoothness and tame frizz.
Brazilian Blowout vs hair rebonding
When you have hair rebonding treatment, you cannot wash your hair for about three days. Apparently, this is to ensure that the treatment will get absorbed by the hair for best results. You are not advised to tie your hair, or even tuck your hair behind your ear. Otherwise, your hair won't be as straight as you want it to.
Not so for Brazilian Blowout hair treatments. You can get the treatment at two hours at most, depending on the hair thickness. With hair rebonding, it may take about four to five hours to complete. You can even wash your hair the day after you had a Brazilian Blowout treatment.
You can also go to a keratin treatment salon to give your hair some TLC. But this and other similar treatments like hair spa and hot oil can last only a few weeks or a month at most. If you want hair treatment that can last longer and won't change your hair texture, then a Brazilian Blowout can be a great option.
How about for color-treated hair?
It is also good news for those who have color-treated hair. Getting a Brazilian Blowout is safe for dyed hair. In fact, it can even make your colored hair look more vibrant for longer.
But make sure to let your hair colorist know you are planning to get a Brazilian Blowout. For one thing, following the color treatment with another treatment such as a Brazilian Blowout can make your hair a shade lighter and brighter.
Brazilian Blowout treatment can last longer the more you take care of your hair. This treatment usually lasts around four months or longer. For better results, use sulfate-free and paraben-free shampoo and conditioner. Better yet, visit professional Brazilian keratin salon in Rockville and let the experts handle your hair.