Permanent Hair Relaxing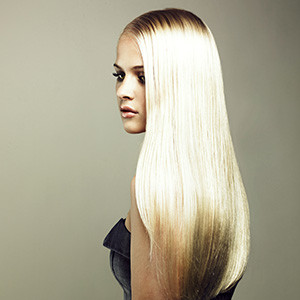 A hair relaxing treatment might be just the thing for you if your hair is getting harder and harder to manage.  Hair by Moses can help you get the straight, soft and luxurious hair you've always wanted using a combination of a professional hair straightening service and regular application of hair straightening products.  Just a few of the most popular and effective permanent hair straightening options around include Japanese hair straightening, Brazilian hair straightening and keratin hair straightening.  A full keratin treatment will deeply relax your hair so that it stays controlled for months at a time.  Be sure to equip yourself with the proper hair relaxing products to keep your keep looking utterly flawless!
Bridal Hairstylists in Potomac
The right hairstylist can help you find the perfect look for any occasion!  We have dozens of bridal hairstylists on staff to help create the most beautiful bridal hairstyles for your big day.  However, many of our clients are interested in permanent hair relaxers for everyday use.  Soft, straight locks will look phenomenal with a gorgeous pair of designer sunglasses!  There are also a variety of keratin hair extension options for those who desire longer, more lustrous hair.