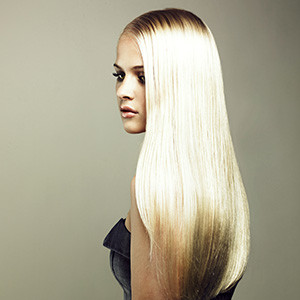 Keratin hair straightening treatments are one of the most discussed topics in hair care world, but are they safe? Do you know everything about keratin treatments that you should know before you get one? A lot of positive as well as negative things are being said about keratin treatments. This mixed opinion has perplexed the world! Well, girls, it is the time to clear your each and every doubt about Keratin treatments.
Keratin hair straightening and smoothening treatments
Keratin hair straightening and smoothening treatments have created a lot of buzz in the last few years. Brazilian keratin treatments are actually the most amazing method of de-frizzing and smoothing almost every textures of hair from relaxed to naturally curly. This treatment provides shiny sleek hair which last several months.
What is a keratin hair treatment?
Keratin treatments are semi-permanent hair straightening treatment. During keratin smoothening, every strand of hair is treated with chemical to soften. This treatment makes hair look shinier, softer, straighter and even healthier. The straight hair you get after keratin treatment is not an overnight thing; they are going to stay like this for up to 3 to 6 months (depending on the hair care you provide).
How does a keratin hair treatment differ from Japanese straightening?
Thermal Re-conditioning or Japanese hair straightening treatments changes the internal structure of hair by applying heat. This method can cause a significant amount of damage to natural hair. On the other hand, keratin treatments are semi-permanent treatments, where your hair is treated with conditioners, keratin and formaldehydes. So, hair damage after keratin hair treatment is much lesser as compared to thermal re-conditioning.
What does the keratin treatment process involve?
The keratin treatment process start with washing your hair with clarifying shampoo and then sections of hair are blow dried and combed. After that professional hairstylists seal the treatment in your hair using flat iron……. DONE! Next, you will be instructed that you cannot wash your hair up to 72 hours. Also, you will not be allowed to tie your hair into ponytail. If you wear any hair accessory right after getting hair treatment, the accessory will change the texture of your newly straight hair.