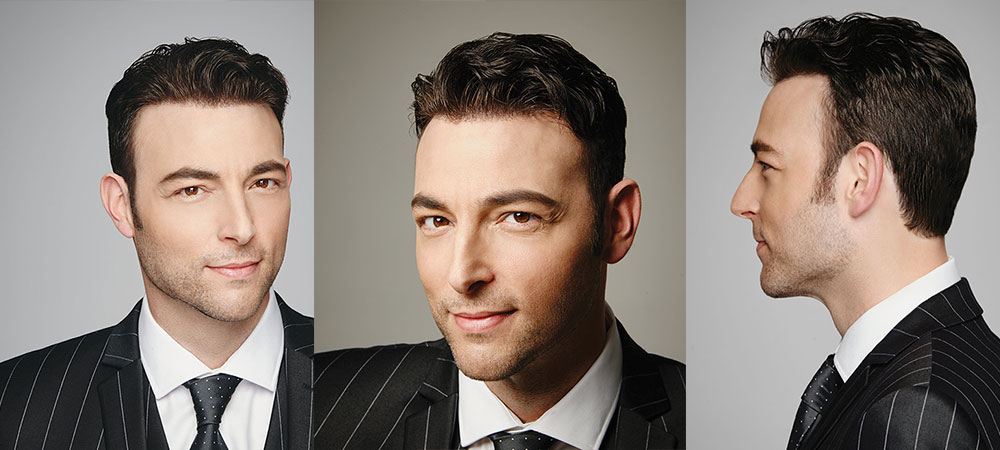 Androgenic alopecia also male pattern baldness is the common type of hair loss in men. Loosing hair especially when you are still young is devastating. By the time men are 50 years, they will have lost most of the hair due to one reason or another. At least 40% of men will notice hair loss by the time they are 35 years and that is alarming to most of them. We look at what causes baldness and how to deal with it. Your hair specialist at the hair salons will be able to assess your hair and advice the best way to deal with your thinning hair
Causes of Hair Loss in Men
Abnormal levels of male hormones such as androgens cause your hair to thin out.
Your parent's genetics may cause your hair to begin falling off
Stress causes temporary hair
Some illness will cause hair loss such as autoimmune diseases which causes alopecia areata. The immune systems drop and affecting the hair follicles. Thyroid diseases, lupus diabetes, and iron deficiency can also cause hair loss.
Too much shampooing, color, and highlights, hair straightening can cause hair loss. Severe damage to the hair may cause baldness
A low protein diet may cause temporary hair loss
Radiation and chemotherapy treatments
Signs of Hair Loss
Gradual thinning on the top of the head, which occurs as age approaches
Patchy Bald spots which are coin-sized
Sudden loosening of hair
How To Deal With Hair Loss
Hairpieces are one of the Non-surgical hair replacement methods that men can adapt to conceal pattern hair loss. Hairpieces come in a variety of styles, color, and texture and you can, therefore, choose the one that suits you. The hair stylist at the salon will advise on the best hairpiece based on the state of your hair and the shape of your face they will get one that suits your need.
Taking Care of the Hairpieces
Clean the hairpiece clean to avoid build-up of residue. Condition your hairpiece often to keep them shiny and hydrated. Shampoo the hairpiece less often to avoid drying it out. Use sulfate free shampoos.
Use large-toothed brushes on your hairpiece to avoid damaging and shedding
Avoid using heat on the hairpiece. After washing doesn't squeeze out the water. using a soft cloth and wipe out the water without squeezing.
Types of Men's Hair Piece
The semi-permanent hairpiece is either glued using adhesive or weaved to the individual's hair. The semi-permanent hair pieces can be removed after 6 weeks and its recommended that they are removed in the hair salon
The hair piece is fixed to the scalp using tape. Taped in hair pieces are affected by sweat and chlorine water and will come off if exposed to sweat and moisture.
Clip on Hair Pieces
Metal clips are attached to the underside of the hair system and fastened to your hair. They are easy to remove but very secure.
Tips to Get the Best Out of the Non-Surgical Hair Replacement
Find the right non- surgical hair replacement stylist to assess and custom fit the system
Choose the most appropriate hair system to ensure that it looks as natural as possible
Ensure that you follow the care instruction to keep the hair pieces looking good
Visit your hair salon regularly for cleaning and touch ups
Replace the hair systems regularly
Home Remedies to Ensure your Hair Grows Back
Ensure that you take the right and a healthy diet. Vitamins promote hair growth. Antioxidants such as fruits and vegetables will boost hair growth Take supplements to aid in hair growth
Invest in purifying s shampoo to eliminate bacteria in the scalp and conditioners that are gentle to your hair.
Massaging your scalp with essential oils will stimulate the hair follicles leading to growth
If you are looking for natural results tailored to your specific needs, then the non-surgical hair replacement for men Potomac is the way to go. You can match your hair color and texture with the hair systems without any surgical procedure. Visit your hair salon and your top-rated hair stylist will arrange for your own custom fittings. The hair systems contain hypoallergic adhesive will last for about 6 weeks.